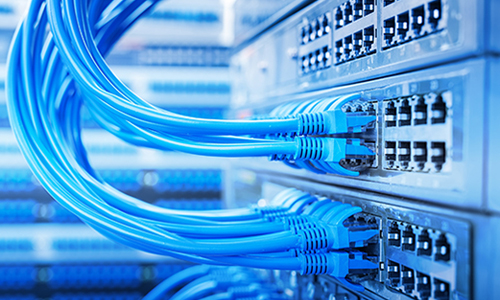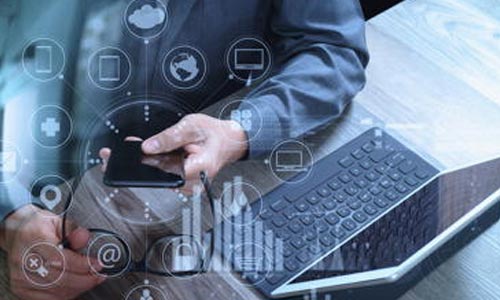 We offer total consulting for organizations planning for astute deployment of IT budget. This includes drawing an IT upgrade roadmap based on selection of state-of-art technology. Our expert consultants would provide total consulting and support on selection and implementation of right Software applications, hardware products and software platform along with integration and migration solutions for existing setups.
We design and implement complete Organization-wide solution for data, video and voice communications :-
Local Area Network (LAN) with Structured Cabling, Switches, Hubs etc.
Wide Area Networking (WAN) with Routers, Modem and bandwidth configuration and fine tuning
Internet based Virtual Network (VPN) for cost-effective solutions
Linux / MS Exchange and Web hosted Corporate Mailing setup & services
We provide one-stop-solution for maintenance and support of IT Facilities by our well trained, qualified professionals providing :-
Onsite 'Help Desk' and on-call Support
Annual Maintenance Contracts for Computer Hardware
Operating Systems, Database software fine-tuning
Network and Security Administration
We offer consulting in implementation of Business Solutions for every vertical need covering Financials, Supply chain and Customer Relationship Management. We have a complete product suite for management of Educational Institutes, Schools & Colleges and Universities along with e-learning solutions.
Our Internet-enabled solutions provide organizations with effective means to integrate their business with customers, suppliers, distributors and their own multi-location field personnel.
We undertake onsite/ offshore Data processing and entry services, digital scanning, conversion of documents for Banks, Financial Services, and Government organizations. We have state-of-art facilities supported by ISO certified well-defined process to execute time-bound contracts.
We provide complete hardware & software security solutions like CCTV, Biometric etc.
As stressed earlier with KARE you are guaranteed of quality, reliability and value. We sincerely solicit your kind patronage and shall be too glad to meet you, understand your needs and offer our services. We look forward to your valuable response and any queries at your end are most welcome.