Features
3G/4G Modem Support
A "Drop-In" Wireless Broadband Solution
Installs in Minutes – No Software to Load
Great for Failover Redundancy or Primary Connect Applications
SIMPLE SOLUTION
The CradlePoint CBA250 3G/4G Mobile Broadband Adapter provides IP Pass-Through capabilities for a LAN device requiring wireless broadband access.* For most applications, simply connect the CBA250, turn the unit on, and it's ready to go. Quickly installs, the CBA250 handles the connection without configuration and provides enhanced network connectivity with support for USB and ExpressCard** modems running on 3G/4G Networks. Adding a wireless backup or even primary connection has never been easier.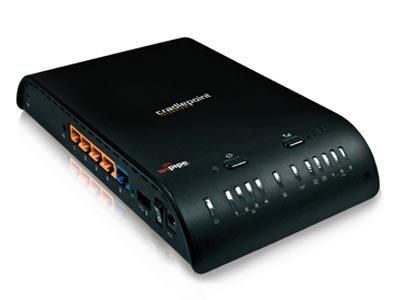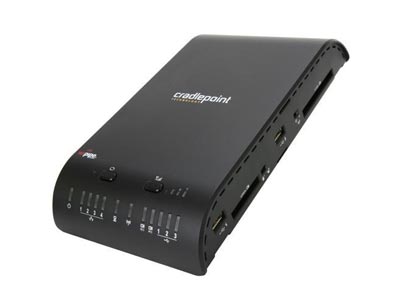 Features
Easy Setup & Maintenance
High Performance Internal Antennas
Cellular Redundancy Failover to 3G/4G
Gigabit Ethernet Ports
Works with USB, PC Card, & ExpressCard modems
Modem Security Enclosure Available

ALWAYS CONNECTED
The CradlePoint MBR1200 is a robust 802.11n router with 3G/4G * failover capabilities. Built for home, small business, branch offices, temporary and remote enterprise environments seeking to implement continuous, always-on connectivity.
With its failover/failback capability, the MBR1200 automatically switches to a secondary connection (either wired or wireless) when your primary service is interrupted. Once your service is restored, the MBR1200 will automatically failback to the primary connection – keeping your business online with minimal interruption to users.**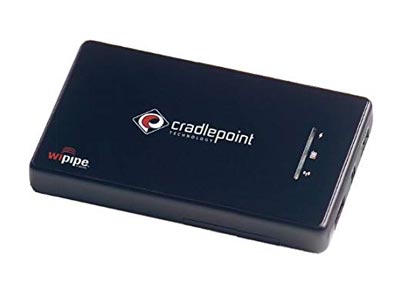 Features
Up to 150 feet of WiFi Range
Connect up to 16 Devices
Battery Powered For Portability
Hours of WiFi with your 3G / 4G Handset / Data Modem
Secure Out Of The Box – You Choose Who Connects To Your WiFi
Compact Size You Can Take Anywhere
Compliant with IEEE 802.11 b/g Standards
Take it Anywhere with Rechargable, Replaceable Batteries and an Auto Power Adapter
EASY TO USE
The PHS300 Personal WiFi Hotspot is a true plug 'n' play solution that creates a powerful 3G/4G WiMAX WiFi network almost anywhere. Connect all your WiFi enabled devices by simply plugging in your activated USB data modem* and turning on the PHS300. It's that easy! No more searching for a hotspot, you are one !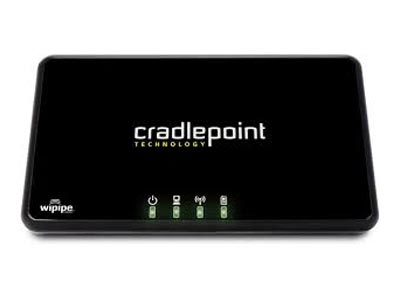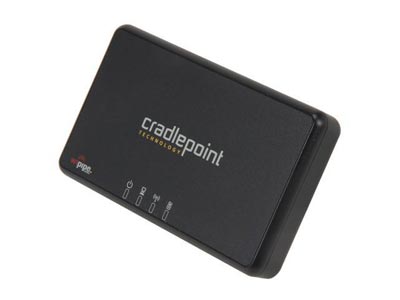 Features
WIRELESS or WIRED INTERNET ACCESS : Enables internet access through 4G/3G wireless broadband networks, existing WiFi, or Ethernet -based data services ( Cable / DSL / Satellite )
SECURITY : Secure WiFi with WEP, WPA, WPA2 and AES encryption Prevent unwanted access to connected computers with SPI Firewall and Network Address Translation ( NAT )
Use a CradlePoint Wireless N Portable Router your way.
The CTR35 converts a 4G or 3G USB Data Modem into a secure 16-connection wireless network. It can also use traditional Cable/DSL Ethernet-based modems to create ~350-feet of WiFi. Or use existing WiFi to create a secure connection with an unsecure public hotspot.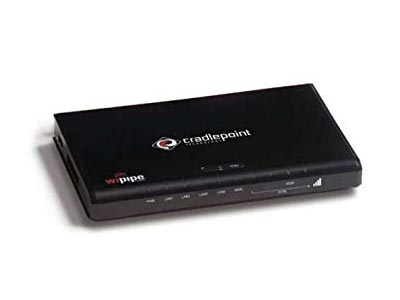 Features
Mobile Broadband Primary Connection
Failover/Failback to 3G/4G
Easy Setup and Maintenance
Works with USB or ExpressCard™ Modems
Perfect for Kiosk and POS-type Applications

ALWAYS CONNECTED.
The MBR800 is a cost effective mobile broadband router with 3G/4G failover for built-in redundancy. This router is designed to keep business running in the event of a primary ISP failure. When the MBR800 senses a disruption in service, it automatically switches from a wired to a 3G/4G network*. Once service is restored, the MBR800 automatically fails back to your primary ISP – keeping your business online without interruption to users.
In primary connect-type applications, such as kiosks and POS systems, the MBR800 still provides failover capabilities through it's multiple modem ports and allows users to share a 3G/4G connection** without any additional software to load or hardware to configure.